We do more than just solar!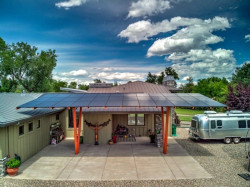 Why do more people choose Kalahari solar?
Our goal at Kalahari solar is to ensure our clients are getting the best possible experience when switching to solar. We fight for exceptional service, quality products and innovative designs while maintaining cost control.
We understand budgets, that's why we partnered with different manufacturers to provide our clients with the flexibility to choose what is right for their home. Our focus is to educate our customers so that they can make the most informative decision.
Top Quality Products

All our solar panels come with an 25 year performance warranty so that our customers can have the piece of mind they desreve. Our product knowledge is what sets us apart.

Design & Engineering

We believe that you should be a part of the design process; after all, it's your home. We use the most advanced 3D design software to give you the most accurate information based on your location and shade analysis.

Avoid The Headaches

Setting up solar can be a daunting task. With so many options and products out there, it can be a headache to find out exactly what is right for your home - We are licensed, insured and certified to make this a turnkey solution for you.
Kalahari
Solar
Certified * Licensed * Insured.
We make our customers feel confident.
Kalahari is more than just solar 
Kalahari provides educational consultations  
Kalahari delivers on exceptional services
Kalahari offers quality products
Kalahari makes switching easy
Leave a Review
Don't have Facebook or Google account?
Don't let it stop you!
Leave your review here by filling in the form and we'll publish it on our website!
Leave a Review